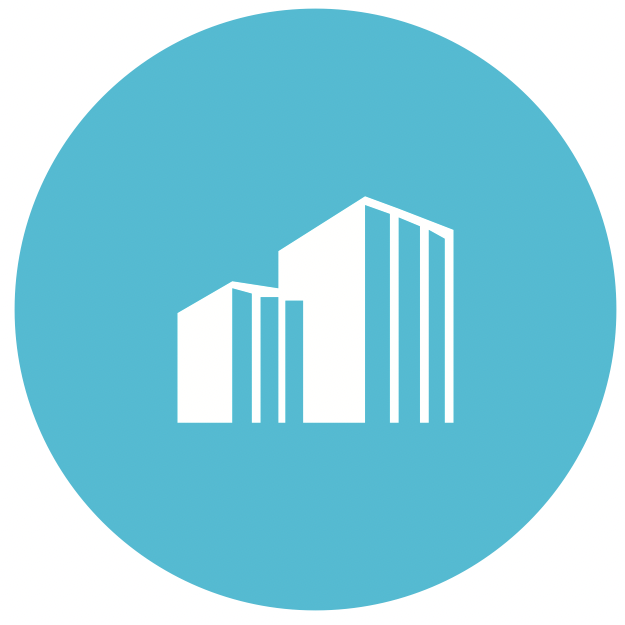 On March 30th, 2023, AREPO – Association of European Regions for Products of Origin – held in Brussels the 5th edition of the "European Event on Quality and Origin Products", organised in the framework of the Interreg Sudoe project AGROSMARTglobal, to raise awareness on the importance of quality and origin products for EU agriculture and to stimulate the discussion on the challenges ahead for the sector.
The AGROSMARTglobal project "Space for the competitiveness, promotion and intelligent international expansion of agri-food cooperatives in the Sudoe rural areas", cofinanced by the Interreg Sudoe programme, aims to support the digital internationalisation of agri-food cooperatives and producer associations in South West Europe (Sudoe) and to promote and protect quality and origin products on the international digital market.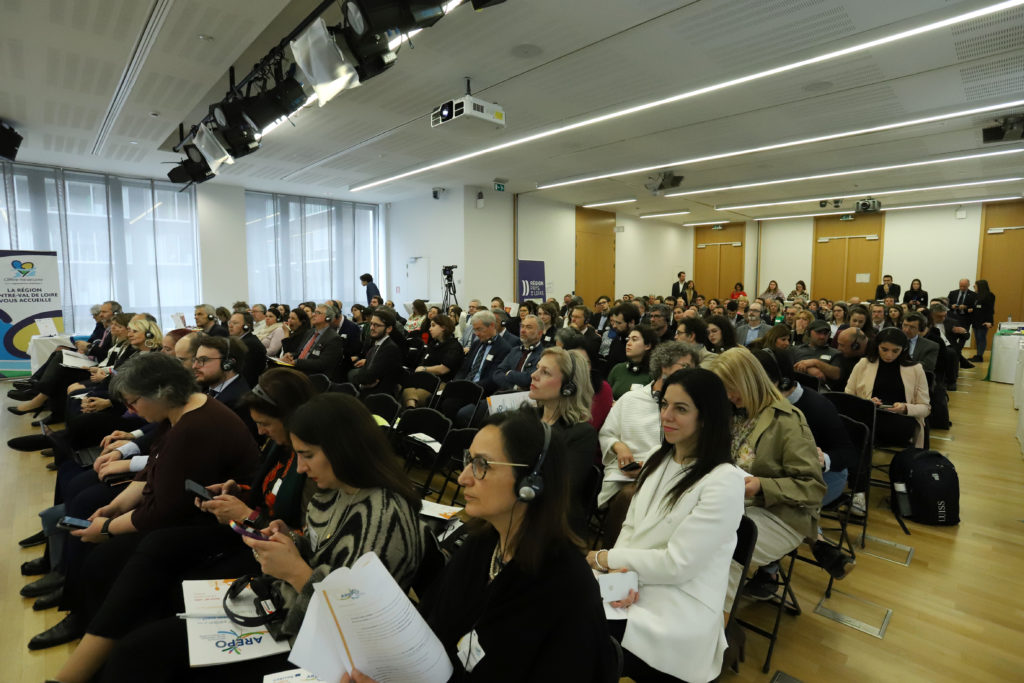 The event, which took place at the common house in Brussels of three AREPO member regions, Hesse, Emilia-Romagna and Nouvelle Aquitaine, opened in the afternoon with the conference "The future challenges for Geographical Indications".
It was introduced by AREPO President, Ms Begoña García Bernal, Regional Minister of Agriculture, Rural Development, Population and Territory of the Extremadura region, and MEP Paolo De Castro (S&D), member of the Agricultural and Rural Committee of the European Parliament and rapporteur on the revision of the EU Geographical Indications (GIs) system.
Begoña GARCÍA BERNAL
©Valeria Mongelli/Total EU

Paolo DE CASTRO
©Valeria Mongelli/Total EU
This 5th edition was an occasion "to witness the incredible variety and quality of the agri-food products and wines of our regions, expression of our culture, traditions, the specific skills of the producers of our territories and the specific qualities and characteristics of our territories", stated Ms García Bernal, who wanted this conference to be "a space to reflect on the opportunities, priorities and challenges lying ahead for GIs and on which we must work together, European, national, local institutions and citizens".
The first part of the conference was dedicated to "Tools and strategies for the protection of quality and origin products".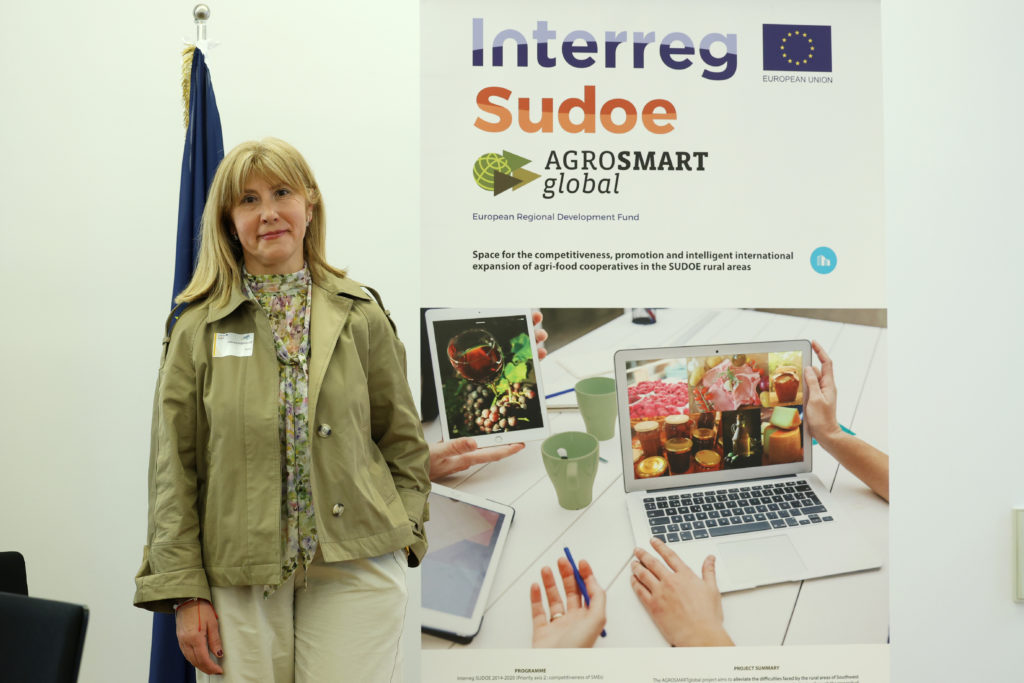 Particularly, Ms Carmen Rodríguez, President of AGACA, Asociación Gallega de Cooperativas Agroalimentarias (Association of Agri-Food Cooperatives of Galicia and coordinating entity of AGROSMARTglobal), presented the objectives and results of the Interreg Sudoe project AGROSMARTglobal.
Within the framework of this project, AREPO, through Ms Anne Clermontelle, consultant for AREPO in charge of EU projects and manager of ACL Stratégies (agri-food strategy consultancy specialised in EU quality schemes), has notably drew up a practical guide on the protection of geographical indications on the Internet. The guide was presented by Mr Arnaud Lellinger, Co-founder of LLF Avocats (intellectual property law firm), who contributed to the guide, especially on the French legal aspects.
The session, introduced by Mr Riccardo Deserti, General Director of the Consorzio del Formaggio Parmigiano Reggiano and President of oriGIn International, also provided an opportunity to reflect on the issue of the attribution of domain names and GIs and the role of the European Union Intellectual Property Office (EUIPO) in improving GIs protection on the Internet, through the presentations delivered by Mr Massimo Vittori, General Director of oriGIn, and Ms Katarina Kompari, IP legal specialist at EUIPO.
Riccardo DESERTI ©Valeria Mongelli/Total EU

Katarina KOMPARI ©Valeria Mongelli/Total EU

Massimo VITTORI ©Valeria Mongelli/Total EU

Arnaud LELLINGER ©Valeria Mongelli/Total EU

Carmen RODRÍGUEZ ©Valeria Mongelli/Total EU
The second part of the conference, was dedicated to the ongoing revision of the EU GIs system. Objectives and expectations from future trilogues were discussed with MEP Anne Sander (EPP), Quaestor of the European Parliament and member of the Agricultural and Rural Committee, and Mr Joao Onofre, Acting Director in charge of Outreach, Research & Geographical Indications at DG Agri, European Commission.
Anne SANDER
©Valeria Mongelli/Total EU

Joao ONOFRE
©Valeria Mongelli/Total EU

Karine GLOANEC MAURIN
©Valeria Mongelli/Total EU
A round table with the Ministers for Agriculture and regional Councillors of AREPO member regions, introduced by Ms Karine Gloanec Maurin, rapporteur on the opinion on GI revision for the European Committee of the Regions, and moderated by Ms Audrey Aubard, manager of Aubard Consulting and Secretary General of AFIGIA, allowed to debate on some priorities in the context of the revision of GIs and to provide food for thought for the future, in particular with regard to initiatives that the Commission will have to pursue in coming months.
Ms Eirini Choudetsanaki, Vice-Governor of Crete; Mr Alessio Mammi, Regional Minister for Agriculture of Emilia-Romagna; Ms Patricia Maussion, Regional Councillor for Agriculture of Pays de la Loire in charge of Organic Farming and Official Quality Signs; Mr Marco protopapa, Regional Minister for Agriculture of Piemonte; Ms C. Cristina de Toro Navero, Director General of Industries, Innovation, and Agri-food Chain, Regional Government of Andalucía; and Mr Simon Uzenat, Regional Councillor for public procurement, public purchasing and territorial food projects of Bretagne, strongly reaffirmed the role of EU quality schemes as rural development tools for EU regions, contributing to the EU's social, economic and environmental priorities and to the creation of public goods.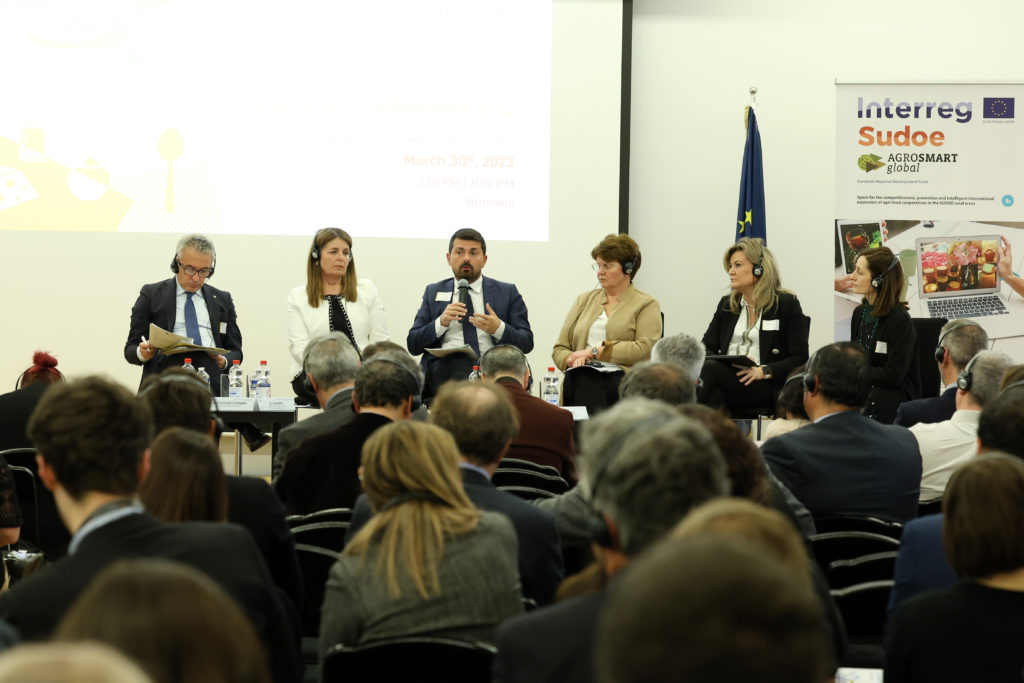 They reminded that GIs cannot be disconnected from the Common Agricultural Policy, from the long-term vision for rural areas, and must be promoted and protected accordingly.
As a result, they called upon the European Institutions to provide with the necessary tools to properly valorise, promote and protect these products, and to support GI producers in demonstrating GIs contribution to the priority to consume and eat within planetary limits and preserve health.
European Commissioner for Agriculture and Rural Development, Mr Janusz Wojciechowski, concluded the conference.
"In Europe, quality and origin are essential pillars of our culture, and our agriculture. Nowhere is this more evident than in our system of geographical indications", he stated congratulating AREPO on its role as champion of quality products and places of origin.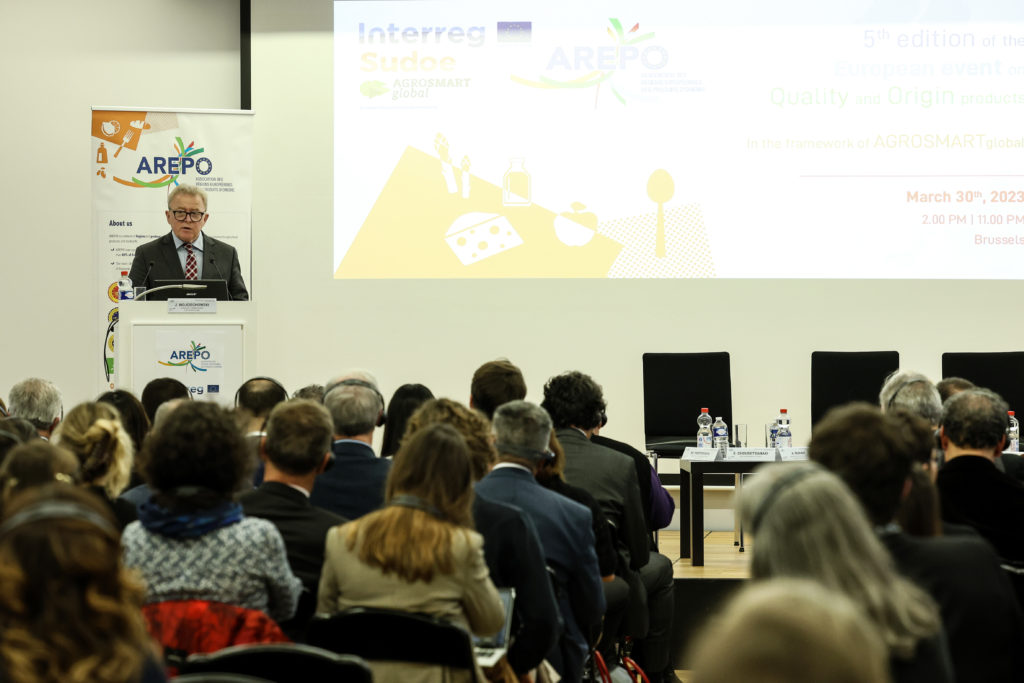 "But of course, while the GI system has been sound and successful, there is always scope for improvement.
We live in a time of opportunities and challenges, in a globalised and more technology-driven world.
If we wish to maintain the EU's high food quality and standards, and ensure that our cultural, gastronomic and local heritage is protected and promoted, we need to strengthen our GI system."
One year ago, the Commission adopted the review proposal.
"I am counting on the co-legislators to reach a compromise soon on all outstanding issues of the GI review. It is my hope that the first trilogues could take place before summer break – so that we can have a stronger GI system in place as soon as possible.
I believe I have made it clear why a stronger system is needed: by strengthening our GI products, we are strengthening rural economies across the European Union, as well as our local traditions and ecosystems."
©Valeria Mongelli/Total EU

©Valeria Mongelli/Total EU
Together with AREPO President, he then inaugurated the tasting of quality and origin products from AREPO member Regions and agri-food cooperatives of the Sudoe.
The 2023 edition of the Event on Quality and Origin Products promoted products from 26 AREPO member Regions from 6 different EU countries and from 3 unions of agri-food cooperatives from the AGROSMARTglobal project – AGACA, LCANA and CONFAGRI.
This event, gathering together more than 350 participants, allowed to witness to the diversity and quality of EU agri-food products and wines under PDO, PGI, OQT "Mountain Product" and Organic Farming.
©Valeria Mongelli/Total EU

©Valeria Mongelli/Total EU

©Valeria Mongelli/Total EU

©Valeria Mongelli/Total EU

©Valeria Mongelli/Total EU

©Valeria Mongelli/Total EU

©Valeria Mongelli/Total EU

©Valeria Mongelli/Total EU

©Valeria Mongelli/Total EU

©Valeria Mongelli/Total EU

©Valeria Mongelli/Total EU

©Valeria Mongelli/Total EU

©Valeria Mongelli/Total EU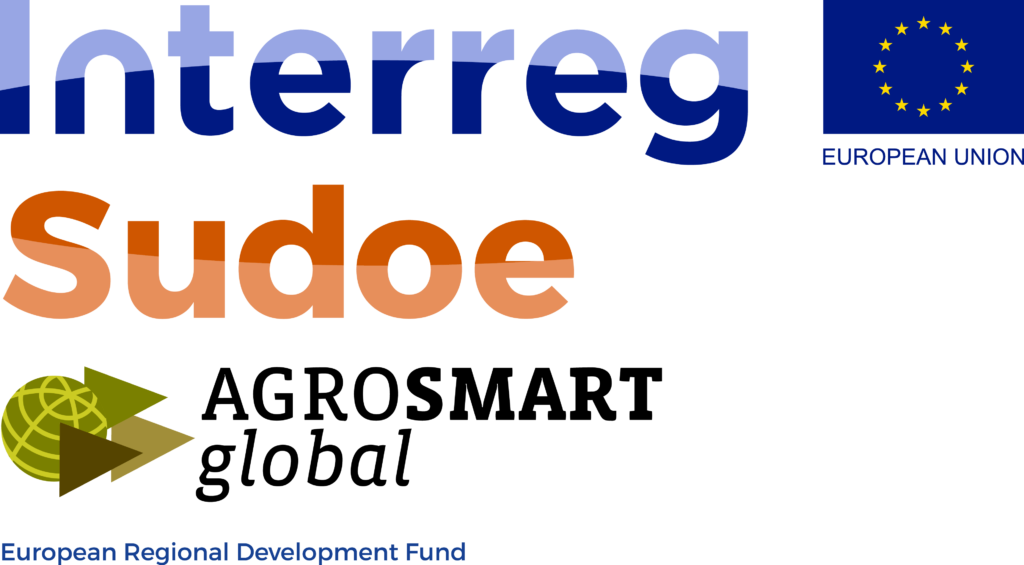 Disclaimer: "The European Commission's support for the production of this publication does not constitute an endorsement of the content, which is the sole responsibility of the author, and the Commission is not responsible for any use that may be made of the information contained therein.".